Data for Peace Dialogues: Data for Peacebuilding and Prevention
The Center on International Cooperation at New York University is excited to share the insights and opportunities we uncovered from our extensive mapping of data-driven approaches to peacebuilding and prevention. This virtual seminar will present the findings of the report Data for Peacebuilding and Prevention—Ecosystem Mapping: The State of Play and the Way Towards Creating Community of Practice.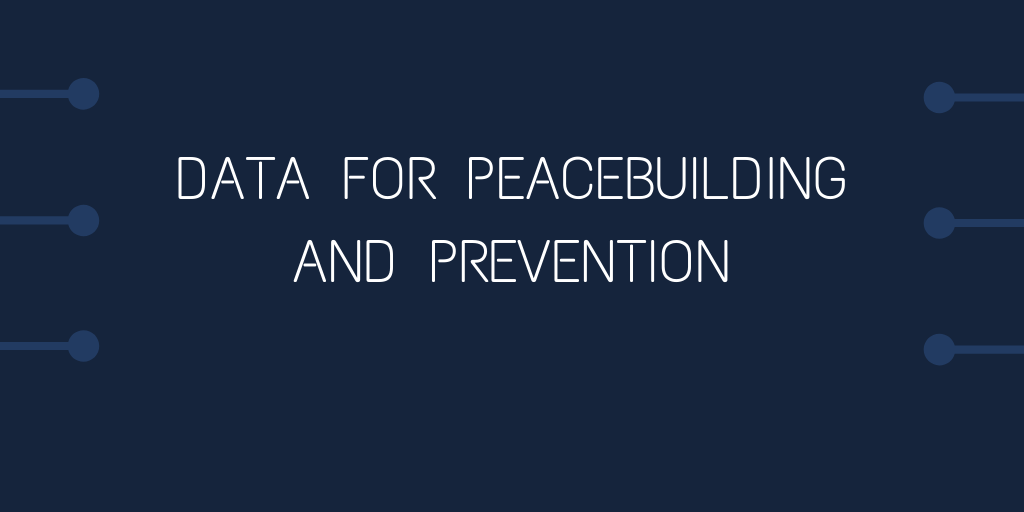 Tuesday, October 27, 2020
10:00 AM EDT
Register for the webinar here.
Speakers will comment on cutting-edge technologies in data for peacebuilding field, such as: 
Natural Language Processing for hate speech monitoring,
Machine Learning for conflict prevention,
Artificial Intelligence for fighting transnational criminal networks,
Artificial Intelligence to support mediation and peacemaking, and more.
The discussion will also include recommendations for building and strengthening the data for peacebuilding and prevention ecosystem, as well as a preview of how CIC is planning to facilitate these efforts in the near future. This event also launches the Data for Peace Dialogues, a series of monthly webinars showcasing examples of individuals and organizations that are paving the way to utilize the revolution in information gathering, data analytics, artificial intelligence, and machine learning for peace. 
Speakers:
Paige Arthur, Deputy Director, NYU Center on International Cooperation
Branka Panic, Founder and Executive Director, AI for Peace
Thierry van der Horst, Dutch Ministry of Foreign Affairs
Monica Nthiga, Director of Implementation, Ushahidi
Adriana Erthal Abdenur, Co-founder and Executive Director, Plataforma CIPÓ
Additional speakers to be confirmed.